Julie Warren Art Calendar 2022
---
Stay tuned for what's next. . .
Seascapes from 2021 available by appointment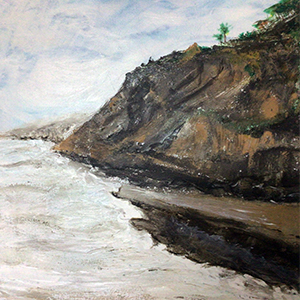 ---
Check out my mural art celebrating civil rights at the offices of the ACLU in San Diego
in March 2017 my mural was featured in a short video on the San Diego Union Tribune Website in an interview with ACLU director Norma Chavez-Peterson.
Contact the ACLU to get involved