Julie Warren Art Calendar 2017
3830 Main Street, Culver City 90232
Show closes July 10 2017
My portrait of Harvey Milk is part of a group show: Fearless Leaders. Stop by this great space if you are in Culver City.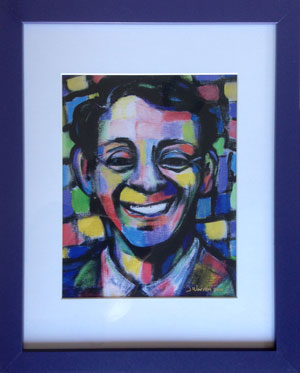 ---
Now showing at the NEW LOCATION
North Park Main Street
3939 Iowa Street San Diego, CA
Paintings and drawings of North Park neighborhood in San Diego
All works for sale. Please inquire juliewarren@earthlink.net
Stop by during work hours to view them.
---
Check out my mural art celebrating civil rights at the offices of the ACLU in San Diego
in early March my mural was featured in a short video on the San Diego Union Tribune Website in an interview with ACLU director Norma Chavez-Peterson.
Here is the link: March 1, 2017 Video Interview
Contact the ACLU to get involved
---

Sue's Thunderbird Session Album has been nominated for a San Diego Music Award.
See her schedule here