The Art of Tango
Drawings, Prints and Acrylic Paintings
I was inspired by a trip to South America to try to capture the essence of the connection that is created between two people when they Tango.
I had a wonderful exhibit of the tango work at the India Street Gallery in San Diego in December 2009.
---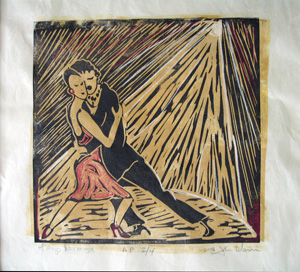 Tango Hermosa
Limited Edition Linocut
Hand-colored artist's proof shown above
9 x 9 in
---
Below are paintings showing some of the variations on the theme of Tango Dancing that I was exploring in this series.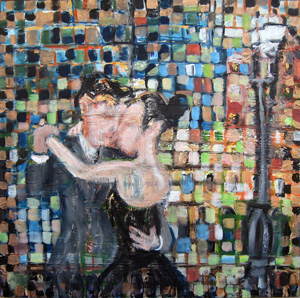 Rainy Day Tango-SOLD
Acrylic on Canvas
36 x 36 in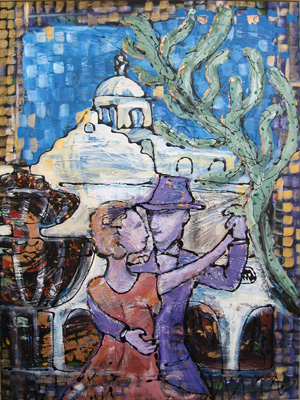 Mission Tango-SOLD
Acrylic on Canvas
30 x 40 in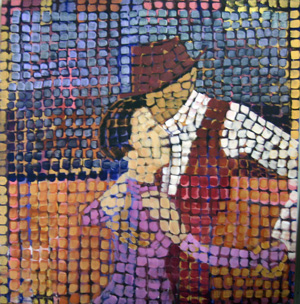 Hat and Gloves Tango--SOLD
Acrylic on Canvas
36 x 36 in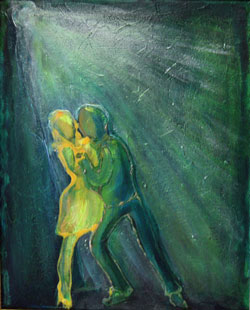 Tango Challenge
Acrylic on Canvas
16 x 20 in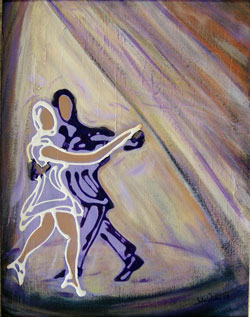 Purple Spotlight Tango
Acrylic on Canvas
16 x 20 in